Ink Two BBS
is the evolution of the original
Ink BBS
.
Ink BBS
ran during the peak times of the Underground Art Scene. We were all young, fearless, and free. We lived the days of HPCAV (Hack, Phreak, Carding, Anarchy, and Virus). My board was a member of CyberCrime International, VOiD, and other L33t BBS Messaging networks. It was the days of ACiD vs. ICE. The scene was huge and art packs were being released on a monthly basis. We were still drawing ANSIs with software such as
TheDraw
,
ACiDDraw
, and
iCEDraw
. There was no such thing as mechanical switches back then. It was the old school keyboards with giant springs like the IBM Model M. You could hear the loud thunk sounds over 1-800 teleconferences when other members were finishing up their ANSI subs for the pack.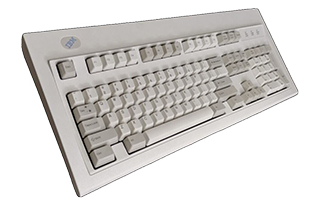 The original
"Ink BBS"
ran during the late 90's when the first telnet bulletin boards started popping up after the introduction of the INTERNET. I ran this system from my home in Kapolei, Hawaii on a Pentium based full-tower PC computer. It was my first telnet-capable BBS which ran on any early release of Mystic BBS software. Who would've thought after over a decade later I would be running the same software.

During this time, we had the 1st generation high-speed internet provided by Timer Warner Cable's Road Runner service. The high speed era was on a rise and made it much more favorable for ANSI artists to continue creating long scrolling art pieces. The mid 90s was when many of us started experimenting with a vector based art called RIP. I used to have many art collabs with RedMan of ACiD Productions.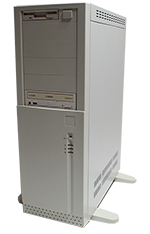 I loved that system that I ran iNK BBS on. That full tower case was a beast. I ran multiple IDE hard drives that held both public domain and warez software.
iNK BBS
was also an art distribution site for many groups. I was an old school ANSI artist during those days and drew for several groups (AAi, TekLordZ, ACiD, iCE, Legend, 27Inch). I was the 1st artist out of Hawaii to be approached to join ACiD and helped bring the scene to the 808 state.